Recent SEO factors for Mobile and Tablet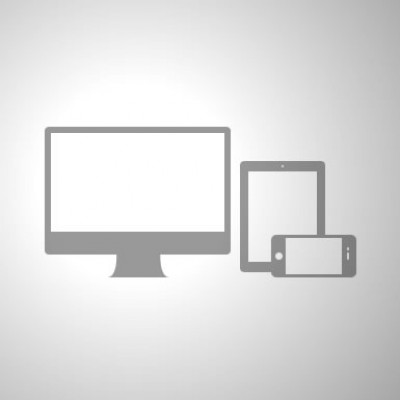 by Andy Carroll, 26 Apr 2015
I have received a number of questions in regard to Google's recent webmaster alerts and subsequent press coverage Business warning as Google mobile deadline looms . I think it is an important topic so will outline some comments here.
First off the issue regarding the rising importance of mobile/tablet visitors is not really new and I have covered it a number of times over the last couple of years. If you take a close look at your Google analytics reports and compare to previous years, you will no doubt notice an increase in visitors using mobile or tablet devices. The wide adoption of smart phones and tablets has introduced some important changes to the way developers build new websites.
A few years ago the norm was to develop for desktop and mouse choosing a lowest common denominator approach to screen size which usually meant a website fixed to work on 1024px wide. Larger monitors would display the same site with wider margins and testing would perhaps be limited to Mac and PC with Internet Explorer, Safari and Firefox.
If you view websites on smart phones built along these lines, you will probably see the same design zoomed out. The website may look the same as the PC/Mac desktop and for the most part should navigate ok. However, from a users perspective, its not always a pleasant visit since it will require some zoom and scroll to read and text links will be small and hard to hit (fingers are chubby compare to mouse pointers). Another issue with touch screens is the subtle difference between mouse and finger tap. Many older websites utilise "mouse over" hover events so for example when a mouse pointer hovers over a navigation tab it might expand to show sub navigation. This is a problem for touch screens since touch has no concept of hover... its either a touch or not a touch. Things like "mouseover" hover events are usually ignored on touch screens which can mean deeper pages cant be navigated to.
Given the problems detailed above the trend in recent years has been to move away from mouse only based navigation and fixed width design.
Google has not ignored the issue either. It is essential they look after their visitors and send them to the most appropriate content in search results. If searchers are using a tablet or mobile that last thing Google wants to do is send them to a website which does not correctly cater to the visitor. Even if the website appears to have the perfect content for the given search query, it may not load or display correctly. Mobile/Tablet performance has long been suspected as a factor in ranking for mobile on Google and the latest news seems to confirm that to be the case.
You can read more about mobile friendly issues from Google here or check if Google sees your website as mobile friendly here.
The best practice advice these days is to provide an alternative mobile version of the website or better still have the same content adapt to work on a wider range of devices and touch screens. "Responsive Design" is the term used to describe one such technique. "Responsive Design" provides a range of layouts from mobile to tablet and desktop and reformats the layout to ensure the visitor sees the same content in alternative ways that best meet the device.