How to Automatically Monitor your Website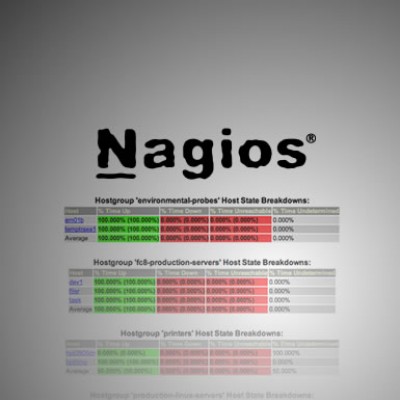 by Andy Carroll, 14 Apr 2011
If your website is important or critical to your business, you need to ensure it is available to your customers even when you are not around to check it. Even with dedicated servers or expensive hosting systems there are many factors which could result in a broken site or missing page.
DNS Server (Domain Name Server)
This is the first point of potential failure, it is the directory service which maps your human readable domain/website name to the IP address of the hosting server. When a customer types in www.yourwebsite.co.nz the DNS server responds with an IP Address which you browser then uses to make the direct request to your web server. If this directory service fails or the data is incorrect you customer will not arrive at your website.
Hosting Server Machine
This is the machine or virtual machine running the operating system responsible for your website. It will probably be a UNIX or Windows operating system and these will require periodic security or stability updates which can mean restarting the system. Unless you have a load balanced or redundant system a failure, shut-down or restart here will mean your website is unavailable.
Web Service Software
This is the service software which listens for requests to web pages and responds with appropriate html files. The service will probably be Microsoft Internet Information Server (IIS) or Apache Web Server. The service may call on separate software helpers to process the response such as PHP or ASP.NET Framework. Any one of these components can be a potential source of failure or error.
Database Server
Many modern websites use databases to store and maintain content. If your website uses a database is is likely to be Microsoft SQL Server, MySQL Server or another SQL based system. Even if all other services are available and functioning any errors with this database or the connection to this database can result in a failure or error.
Nagios Monitoring
This is potentially a complex collection of links in the hosting chain which can be difficult to keep a close eye on. Thankfully there are ways to automatically monitor your site pages to detect if they are responding as expected. I use Nagios on the Linux system to check a collection of websites every 5 minutes or so for a specific piece of text. Normally if the page errors of fails to load the string will not be returned and will show as a blip in the service. If this continues an email alert is generated.
This monitoring facility allows me to review reports on availability over time and improve reliability when appropriate. For more pressing issues the email alerts allow me to fix immediate problems or notify customers of problems.
Other facilities with free options are available such as montastic or mon.itor.us please let me know if you have any reviews of these or other free services.
UPDATE: Although Nagios remains a great tool for technical adminsitrators it is often too complex for most situations. I have developed the Website Help service for website owners which supoorts most of the daily monitoring required to ensure your site is running ok.