Hooked on Android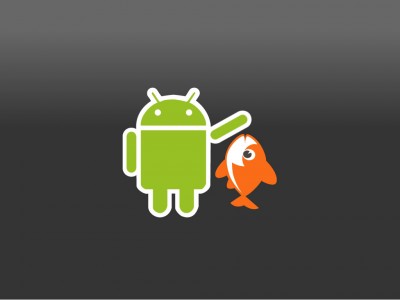 by Andy Carroll, 31 Jan 2011
Our dog Jack has a habit of not giving you eye contact when he ignores your screams to get back on the lead or at least out of trouble... his ears twitch back and he is fully aware of what he should be doing but that nose is still pointing polar opposite to those frantic demands for obedience. It is like the doggie equivalent of "talk to the hand". Apparently, I dont have any room to talk and have developed a strange behaviour of ignoring people or requests I find difficult or unpleasant.
So by now you should have a good idea why I have always hated the concept of mobile phones. I maybe a weirdo geek into technology but the idea that someone could direct orders at me 24/7 in any place with a reception doesn't make me feel like carrying my mobile around with me.
Luckily the reality is different and the only people I don't like to call me are people wanting me to outsource my production work offshore to Asia... you know who you are and now you know what kind of reception you will get from me at 4am with a sales call. For customers with an emergency, I am more than happy to dash over to my PC at 4am just don't expect me to be cheerful... or dressed ;-)
So where is all this going I hear you ask... well as a geek with very little love of the mobile phone I have discovered the android phone, quite by accident. Without going into detail, my old Sony Ericsson took a salt water bath by mistake and I needed a replacement. I tried to dry it first but another character flaw of mine is my lack of patience and apparently 3 hours just wasn't enough time to dry the poor thing out. So I bought and loved my touch screen Android HTC smartphone from the moment it arrived... I downloaded great free apps which now help me monitor and control servers, access all my messaging and social media. I can also switch between using my home wireless network and Telecom's mobile data pack. I check websites look good on a 3" screen which they do and I am now curious to start developing my own Android apps.
I know smart phones are nothing new, I've seen and played with the iPhone... they are pretty in the same way as iPods and iMacs are. They look cool and they are simple and elegant in form and function. I just don't want to have to buy a Mac to develop software for iPhone. I also don't want to spend months building something I have to distribute through Apple or worry about Apple rejecting the software.
I just prefer to have a bit more character and freedom, perhaps some minor flaws and annoyances to build around but great spirit. It is no seceret I love open source and Android fits perfectly with the love of Linux and the politics of software freedom. Phone manufacturers stick to the handset manufacture, Google maintains the open source platform and developers have freedom to develop their applications using the free tools on any operating system Windows, Apple or Linux... all this plus a great leather pouch for hooking it on my belt - ummm attractive!