Email Marketing Integrations and Campaigns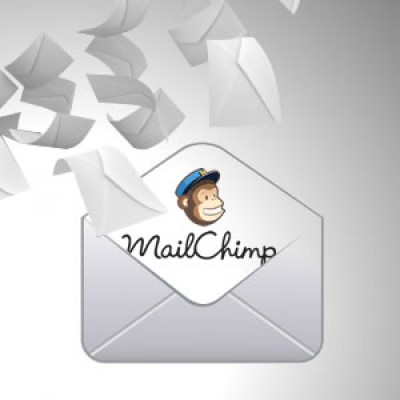 by Andy Carroll, 12 Apr 2013
Email remains the most utilized means of communication on the internet. It may not be as glamorous as other social media tools but from a performance perspective nothing else comes close. Having a good quality database of existing customers will really boost your marketing opportunities, especially if your products and services are often repeat sales. Regular contact with the right message will remind your customer that you are available to supply goods and services when they need them. If they had a positive buying experience in the past you will be top of their list for their next purchase.
For businesses like car engineers, dentists and accountants, time scheduled reminders will ensure your business is at the fore when its time for a service, checkup or tax return.
For e-commerce the latest "special offer" or "coupon code" will help drive those repeat sales. Using personalisation logic will also help to ensure your emails are targeted to the right customer at the right time. A well timed "promotion" at the right time of the year would work well for seasonal products. Sales and markdowns out of season will keep sales activity moving for those customers keen on a bargain.
If you have specialist knowledge others would find useful, email updates would work well to support your news and information pages as a new letter driving visitors to the latest information they might otherwise miss. In combination with facebook, twitter and other social tools your message will be readily available to customers who use each of those channels.
By recording a customers interests, location and buying habits you have the opportunity to know what they are likely to want and when. This is were a great email marketing facility can really prove its worth. Powerful tools exist which provide extensive facilities for managing your customer list. From collecting customer data to scheduling email campaigns these tools take the old posted mailshot to a new level with email at the foundation... no stamps, envelopes or printing necessary. If you can easily build a good database of customers, you would be foolish not to make use of it.
Implementing email into your marketing and systems could involve a simple sign up form which connects to one of the key email marketing facilities such as MailChimp or Constant Contact, both provide great integration tools and APIs for your website. It could also be incorporated more deeply into your customer relationship management or CRM or perhaps as part of your database systems. Either way, when building your database of customer emails it is essential you follow privacy requirements. This will include requesting your visitors "opt in" to receive emails rather than "opt out". This basically means visitors tick an accept box which is off by default. Your privacy policy should detail what data you collect and why, how it is used, who will have access to it and how it can be removed if necessary.
Choosing the right message at the right time and schedule is also critical so as to avoid customers unsubscribing.
For privacy guidance or help setting up your email marketing integrations on your website, please contact me for more details.