Should I put prices on my website?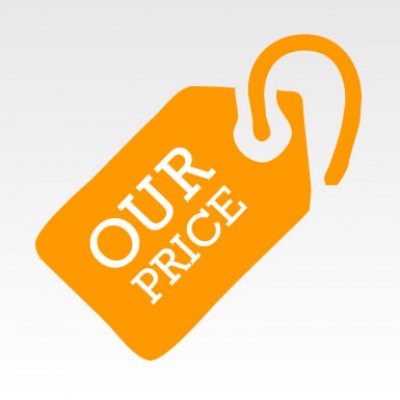 by Andy Carroll, 5 May 2015
Publishing prices on your website has it's advantages and disadvantages. For e-commerce it is usually a fundamental requirement to provide costs for goods before purchase though there are situations that may need further manual review before a final price can be agreed. This might include any special shipping charges, wholesale discounts or questions of stock and availability.
For the service sector, publishing prices can be a more difficult decision. I myself find it hard to provide prices since each customer will have a different set of requirements, needs or demands on my time. There is also the question of the competition having access to your prices and perhaps the strategic knowledge to undercut your fees or use your published features and prices against you somehow.
Taking these points away for a few moments, consider your customer and perhaps put yourself in their position. Often times the first thing any potential customer wants to know is "How much will it cost me?". Likely they will be researching the options and comparing the pros and cons of each option. Price will likely play an important role in the comparison of options so removing this crucial detail will have a negative effect on achieving a sale.
If your competition provide prices and you don't, they are likely to advance ahead of you simply by providing more detail so it is important to know how you fit into the wider range of choices for your customer. It may be that you have competition with lower prices that you cant compete with and this is why you decided not to provide prices. Looking deeper at that point its worth understanding that lowest price is not always the deciding factor. If you go to a restaurant or order wine, do you choose the cheapest one or does the quality, taste or experience play a part? If you have a unique point of difference some people will pay a premium for it, perhaps you have a great reputation, superior results or special skills. A higher price might in fact work in your favor - it can help to reassure potential buyers looking for something extra. The important thing is to know your market and how your product or service fits into it, then communicate your point of difference clearly so customers can understand and compare easily.
Being self employed, I myself have few overheads and can work in an agile manner. My fees are not the lowest or the highest but I do have a wide range of general skills and experience that would suit a small business or a marketing department looking for help with programming their ideas. At the same time, my design portfolio is fairly conservative and perhaps not as creative or innovative as other specialist design agencies. Larger corporates looking for a sophisticated rebrand would likely ignore my lower fees and decide to choose a more appropriate agency with proven results in that specialist area. Losing a potential corporate sale is not really a worry to me since I know that I am not the best choice for that kind of work. Likewise, there are internationally based developers especially suited to building WordPress websites for under $500... I could try and encourage that work but it is not something I can compete with.